Thank you for visiting the WAKE UP website. In this site, we would like to introduce our mission, what we are aiming for, and what we do.
WAKE UP's origins date back to the establishment of CTI Japan in 2000. It began with Hidetake Enomoto's desire to offer CTI's Co-Active Coaching® courses in Japan.
Takeshi Shimamura took over from Enomoto. When Shimamura took over, his desire was to offer CTI's Co-Active Leadership® program in Japan. And that desire was realized in 2006. Later, in response to alumni's desire to use Co-Active Coaching in their companies, we introduced The Leadership Circle®* and the ORSC®** program to Japan.
Then in 2021, the company was handed over from Shimamura to us. There is a reason why I wrote "we" and not "Hirata." We at WAKE UP value the concept of "not working alone."
Even if you have a desire to change an organization or society, you cannot do it alone. Change is achieved by involving as many people as possible in the process. WAKE UP is a flat organization, and we have created a system in which not only the management team but also people who have a passion for WAKE UP's business participate in the process.
"Let's Talk" is our watchword when we are conducting our business. We have been developing our business by discussing each other's ideas and thoughts. Also, our actual business is a dialogue for collaboration.
What we offer is Human Resource Development and Organizational Transformation [組織変容 (Soshiki-hennyo)®], primarily through coaching, but our goal is not for everyone to become a coach. Our goal is to explore the potential that people and organizations inherently possess, and to unleash that potential by making a shift in consciousness, so that it can actually be utilized.
Our desire is to create a society and organization that respects the potential of everyone and encourages people and organizations to realize their full potential.
I have written about our great desire, but we cannot create such a society and organization by WAKE UP alone. What we can do is to move forward toward it and increase the number of such people as many as possible.
I look forward to the day when I will be able to meet and collaborate with people who share even a little bit of the same passion.
October 1, 2021
Junji Hirata
President & CEO,
WAKE UP Co., Ltd.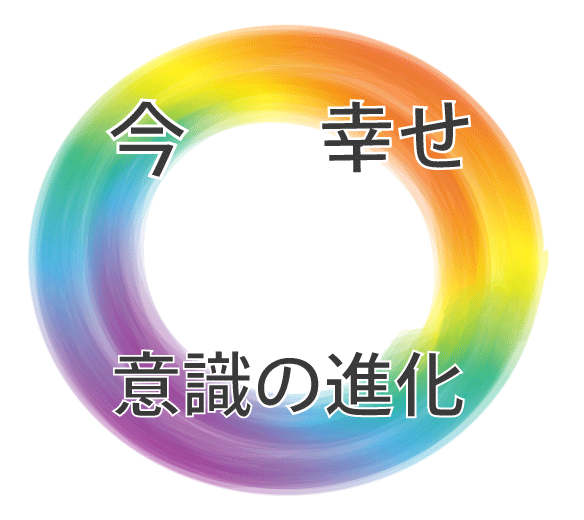 *The Leadership Circle®
**ORSC® is a registered trademark of CRR Global and CRR Global Japan.
Company name
WAKE UP Co., Ltd.
Location
Nishi-gotanda 8-chome Bldg. 3F, 8-3-16 Nishi-gotanda, Shinagawa-ku, Tokyo 141-0031, Japan
Telephone
+81-3-5436-1061 (Main Line)
+81-3-5436-1062 (CTI Japan)
+81-3-5436-1068 (Corporate Division)
+81-3-5436-1069 (E&I Center)
Mail
info@wakeup-group.com
Established
December 2008
Capital
10 million yen (as of August, 2016)
Representative
Junji Hirata (President & CEO)
Businesses operated
CTI Japan
Major Clients
Ajinomoto Co., Inc.
ALL NIPPON AIRWAYS Co., Ltd.
Honda Motor Co., Ltd.
J-OIL MILLS, INC.
Mitsubishi Corporation
Mitsui Chemicals, Inc.
NEC Corporation
Panasonic Group
RICOH LEASING COMPANY, LTD.
Shiseido Company, Limited
UACJ Corporation
and others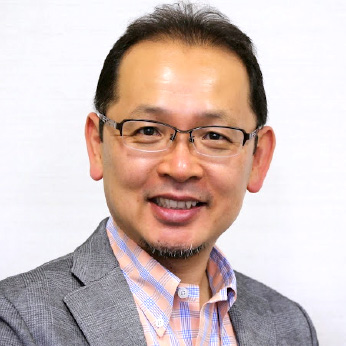 How people and organizations work best from the viewpoint of Happiness Studies
I want all people to achieve happiness.I do research in Happiness Studies because I think that all people should achieve happiness.A multivariate analysis study that we carried out indicated that there are four conditions for happy people.These are: the "let's do it" factor (self-realization and growth), the "thanks" factor (connection and gratitude), the "it'll be ok" factor (positivity and optimism), and the "this is who I am" factor (personal autonomy and self-expression).In other words, people who have dreams and goals that they are excited about and that they are working toward with other people in a positive spirit according to their own values.Seen from an alternative perspective, happy people are people who can accept themselves and also accept other people.People who can take both their good points and their bad points together in a spirit of acceptance, belief, respect, and love.People who can also take together both the good points and the bad points of those around them in a spirit of acceptance, belief, respect, and love. To put it in one simple phrase, "people who love themselves and love the world."
The mission of WAKE UP, which has helped me in many different ways, is to bring about an evolution of awareness to unlock the inherent potential of people and systems for a brighter today and a brighter tomorrow.」That just so happens to be the same as my recommended conditions for happiness.
Evolution of awareness means precisely "self-realization and growth." WAKE UP makes people and organizations aware of this through a range of different forms of support. Its message, which declares this powerfully, itself expresses love for the world.
So that people around the world can overcome sadness and hatred and accept themselves and others.So that people around the world can overcome suspicion and deceit and learn to trust each other.So that we can create a world where all people can embrace the spirit of sincere respect and unselfish love for others.Try to imagine it.A world where all 7 billion people enjoy their own vivid evolution of awareness, find 7 billion different sets of dreams and goals, and support, help, and love each other.WAKE UP! And start acting.Let's open our eyes.We are the ones who will build this world.Let's join hands and build a brighter today and a brighter tomorrow where everyone can lead fulfilled lives.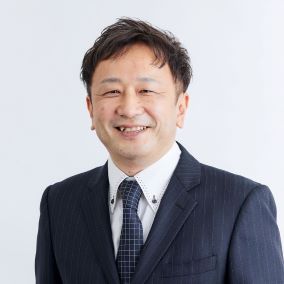 Junji Hirata
President & CEO (Chief Empowerment/Energy/Enrollment Officer)
CPCC
*1

, TLCCP

*2

, PCC

*3

, HOGAN ASSESSMENT Certified Practitioner

Born in Nagoya, 1972.
Graduated from Meiji University, Faculty of Law. He worked for KPMG, an international accounting firm, as a consultant for manufacturers, independent administrative agencies, hospitals, etc.
In 2004, he was fortunate enough to encounter coaching, and believing in the great potential of Co-Active Coaching, he has been working to have as many people as possible experience Co-Active Coaching.
In 2009, he became a trainer for CTI Japan and the following year he also started working as a member of the management team.
In 2018, he established Designing Future at Wake Up Co., Ltd. to propose how coaching can be used in business as director of the team.
Appointed as Director and CEO in 2020.
Assumed the position of President and CEO in October 2021

Author: Easily Understand Coaching with Manga, JMA Management Center
more
*1 CPCC : CTI-Certified Professional Co-Active Coach
*2 TLCCP : TLC-Certified Practitioner
*3 PCC : International Coaching Federation (ICF)- Professional Certified Coach