Thank you for your interest in WAKE UP Co., Ltd.
It was in July 2000 that Hidetake Enomoto established CTI Japan with the aim of introducing Co-Active Coaching® a communication method for better living in Japan.
With its 16 years of history, WAKE UP pursues its mission of bringing about an evolution of awareness to unlock the inherent potential of people and systems for a brighter today and a brighter future, working together to achieve this goal.
In the world of business, each individual works seriously, however this seriousness may result in separation or conflict among people and organizations. Once separation or conflict happens, work efficiency can deteriorate and it can have a negative impact on the happiness of managers and employees, preventing people and organizations from fully showing their potential and capability.
To solve these issues, we place trust in the inherent potential of individuals and organizations and facilitate a series of interviews and dialogs where people can feel safe to talk honestly and openly. We design an effective approach to help organizations and individuals to achieve the essential transformation that they wish, and guide them through the process.
Results are required in our business operation, but we need to be patient in this process. We know that respectful dialog can contribute to mutual understanding and acceptance, which brings people and organizations the energy to fully show their inherent potential.
We're looking forward excitedly to the opportunity of working together with business managers who aim to evolve their business to the next level by breaking through their current limitations.
August 2016



Representative Director & President,
WAKE UP Co., Ltd.
Company name
WAKE UP Co., Ltd.
Location
Osaki CN Building 6F, 5-10-10 Osaki, Shinagawa-ku, Tokyo 141-0032, Japan
Telephone
+81-3-5436-1061 (All lines)
+81-3-5436-1062 (CTI Japan)
+81-3-5436-1063 (CRR Japan)
+81-3-5436-1068 (Collaboration Projects Division)
+81-3-5436-1061 (E&I Center)
Mail
info@wakeup-group.com
Established
December 2008
Capital
10 million yen (as of August, 2016)
Representative
Takeshi Shimamura (Representative Director & President)
Businesses operated
CTI Japan
CRR Japan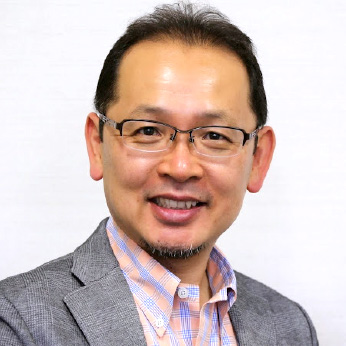 How people and organizations work best from the viewpoint of Happiness Studies
I want all people to achieve happiness.I do research in Happiness Studies because I think that all people should achieve happiness.A multivariate analysis study that we carried out indicated that there are four conditions for happy people.These are: the "let's do it" factor (self-realization and growth), the "thanks" factor (connection and gratitude), the "it'll be ok" factor (positivity and optimism), and the "this is who I am" factor (personal autonomy and self-expression).In other words, people who have dreams and goals that they are excited about and that they are working toward with other people in a positive spirit according to their own values.Seen from an alternative perspective, happy people are people who can accept themselves and also accept other people.People who can take both their good points and their bad points together in a spirit of acceptance, belief, respect, and love.People who can also take together both the good points and the bad points of those around them in a spirit of acceptance, belief, respect, and love. To put it in one simple phrase, "people who love themselves and love the world."
The mission of WAKE UP, which has helped me in many different ways, is to bring about an evolution of awareness to unlock the inherent potential of people and systems for a brighter today and a brighter tomorrow.」That just so happens to be the same as my recommended conditions for happiness.
Evolution of awareness means precisely "self-realization and growth." WAKE UP makes people and organizations aware of this through a range of different forms of support. Its message, which declares this powerfully, itself expresses love for the world.
So that people around the world can overcome sadness and hatred and accept themselves and others.So that people around the world can overcome suspicion and deceit and learn to trust each other.So that we can create a world where all people can embrace the spirit of sincere respect and unselfish love for others.Try to imagine it.A world where all 7 billion people enjoy their own vivid evolution of awareness, find 7 billion different sets of dreams and goals, and support, help, and love each other.WAKE UP! And start acting.Let's open our eyes.We are the ones who will build this world.Let's join hands and build a brighter today and a brighter tomorrow where everyone can lead fulfilled lives.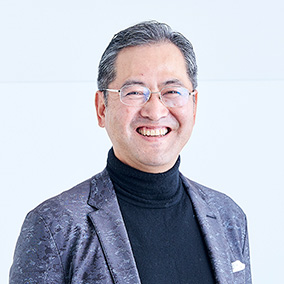 Takeshi Shimamura
Representative Director & President, Director of E&I (Explore & Inspire) Center
CPCC
*1

、ORSCC

*2

、TLCCP

*3

Home region: Hyogo Prefecture
Graduated from University of Tsukuba College of Social Sciences.Shimamura moved from Sumitomo Bank to the Japan Research Institute, where he served as head of the Research Planning Department before being appointed Representative Director of CTI Japan in April 2004.
He established WAKE UP Co., Ltd., in December 2008, CRR Japan in January 2009, and TLC Japan in February 2011, and was appointed Representative Director of each company.
In October 2014, these four companies were integrated.The business reorganization set up a new company able to benefit synergistically from each of the four brands. Shimamura became Representative Director of the new company, WAKE UP Co., Ltd, and continues to hold the position to date.
Through business management as President and activity as an executive coach and systems coach, he continues to work for the mission of WAKE UP Co., Ltd., to 'bring about an evolution of awareness to unlock the inherent potential of people and systems for a brighter today and a brighter tomorrow.'
more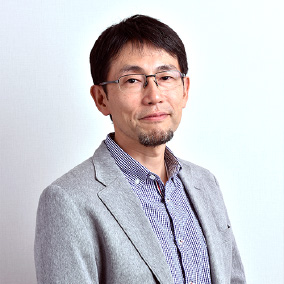 Hiroshi Yamada
Chief Caretaker and Chief Director, Learning Projects Division
CPCC、TLCCP、PCC
*4
Home region: Tokyo
Yamada graduated from Tohoku University Faculty of Education before joining Recruit Holdings.He works in planning and marketing of human resource recruitment and education and training, as well as marketing management and project planning.
He identified his path in life by undergoing coaching himself. He then qualified as CPCC in 2003 and became a self-employed professional coach in 2004.Since then, he has been involved at CTI Japan in nurturing coaches and leaders as a trainer in co-active coaching and leadership programs.From 2012, Yamada acted for two years as representative of CTI Japan.Since 2006, he has expanded his field of activity into the forest, organizing regular 'Forest Retreats' at which open-hearted dialog with oneself, partners, and nature is used to encourage participants to revisit their personal and business roots.
more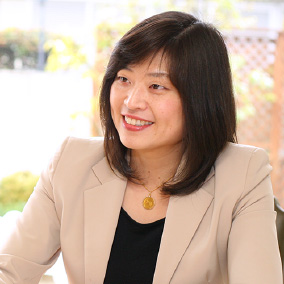 Yoko Shibahara
Chief Director, Learning Projects Division
CPCC
Home region: Osaka Prefecture
Shibahara graduated from Kansai Gaidai College, joined Hilton Osaka when it opened in 1986, and worked as secretary to the director of human resources before becoming training manager involved in all aspects of staff education.In 2000, she joined Universal Studios Japan on its opening and worked in education and training. In 2005, she became the first Guest Services Quality Manager, responsible for coordinating guest services across the whole facility.During her period of office, she rolled out a wide range of measures in guest services throughout the facility.Since becoming self-employed, Shibahara has been engaged in organizational innovation for business development and education involving coaching techniques. Her programs focus mainly on the hospitality industry, including hotels and inns, and draw on her experience as a senior hostess at a hot spring inn. Currently, as a trainer on advanced courses in the coaching programs of CTI Japan, she is involved in coach training projects alongside a wide range of activities with social impact.
more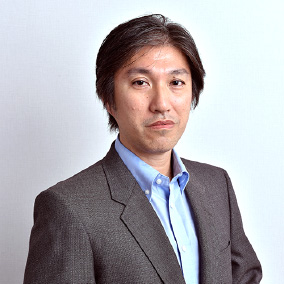 Noriyoshi Hirakawa
Chief Director, Collaboration Projects Division
CPCC、TLCCP、PCC
Home region: Kanagawa Prefecture
Hirakawa graduated from Keio University Faculty of Business and Commerce, and joined Recruit Holdings.His work history includes experience in marketing and business start-ups.From 1998, he participated in a new business launch, changing roles as the company grew, from marketing officer to education officer and human resources and business management officer. He left the company in 2006 to become self-employed.From 2007, Hirakawa joined the faculty of CTI Japan, working in leading and supervising coaching programs.With an emphasis on "delivering important knowledge to where it's needed," concentrated particularly on quality improvement of co-active coaching, introducing the Co-Active Coaching approach to organizations, and coaching and other services for the executive level, he displays the sound judgment of a practically oriented player.
more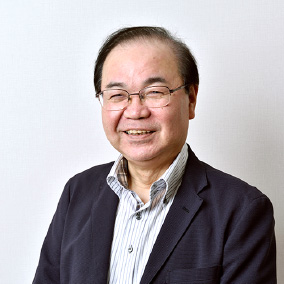 Koji Kuriyama
General Director, Head Office Division
Home region: Toyama Prefecture
Kuriyama graduated from Toyama Commercial High School, He worked at Sumitomo Bank before joining the Japan Research Institute, where he worked for almost 30 years in finance-related duties, coordinating accounting and tax affairs, corporate restructuring programs, updating of accounting systems, internal concierge duties, and other operations.
While at the Institute, he served as manager of the Administration Department and concurrently as accounts manager of the Operational Support Department at the affiliate JSOL Corporation, before retiring in June 2013.Has been with WAKE UP Co., Ltd. since March 2014.
more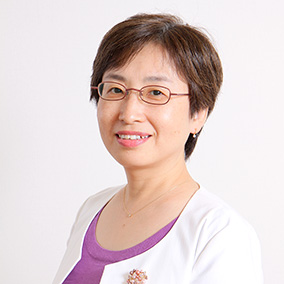 Satomi Iijima
Director
CPCC、TLCCP、PCC
Home region: Kanagawa Prefecture
Iijima graduated from the Law Department of Women's College, Meiji University. She worked for a law firm and a travel agency before joining CTI Japan in 2005.Her duties include advanced courses, leadership programs, and event planning and execution.She encountered Co-Active Coaching in 1997 as a client, and has been in her current post since July 2012.
more
Meet the Corporate Client Team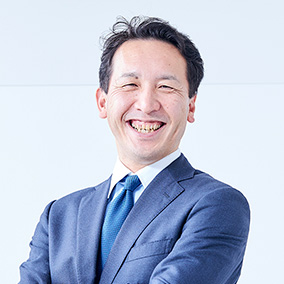 Yutaka Saito
CPCC , ORSCC, TLCCP, PCC
Saito completed an MBA Program in International Business at the Graduate School of Business Sciences, University of Tsukuba.
After 15 years working in hardware development and system engineering at Fujitsu Ltd., he became one of Japan's first corporate coaches. Subsequently, he established the non-profit organization Japan Internal Corporate Coach Community (JICCC).
He has rich experience in the nurturing of next-generation leaders for major corporations and, drawing on his scientific and business studies background, coaching for leaders.
Following his experience of climbing Mount Everest in 2002, he is committed to embracing life.Another side to his personality however is as a Thai food concierge certified by the Royal Thai Embassy.
more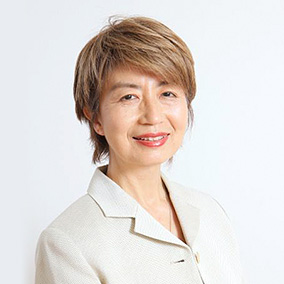 Yoko Kuji
CPCC , ORSCC, TLCCP
Kuji graduated with Ph.D. in educational psychology from the University of Tokyo Graduate School of Education.
She worked at a major human resources development consulting firm where she spent over 20 years handling projects ranging from formulating human resources development strategies to defining competencies, personnel assessment, and development of leadership programs, and also served for 10 years as corporate officer in charge of global R&D.
Subsequently, she was engaged at the non-profit organization Japan Women's Innovative Network (J-Win) in activities to promote corporate diversity.
Since 2011, she has been with WAKE UP Co., Ltd., pursuing the mission of embedding a coaching culture in companies so as to contribute to creating energized workplaces wherever possible.
more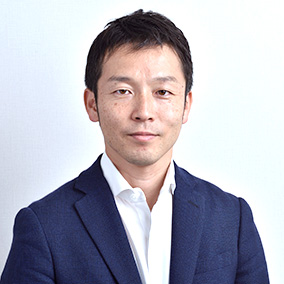 Naokazu Harada
CPCC , ORSCC, TLCCP
Harada worked for 15 years at an overseas-owned pharmaceutical manufacturer.In his time as a medical representative, he worked in a series of roles ranging from representative to provincial farming communities to team leader at the University of Tokyo Hospital.In WAKE UP's Sales Strategy Promotion Department, he has worked in formulating sales strategy and business strategy and implementing SFE projects, and has also gained experience as a facilitator in organizational development operations, for instance as project leader in MR team system introduction and knowledge management.
He believes that if the organization's managers and senior executives lead the company with energy and enjoyment, surely the company itself will also begin to fill with energy.Based on this theory, he set up a company with the idea of "running a business in a fun way." With the aim of "cultivating leaders who can live together," he currently operates workshops for doctors and system coaching for teams within corporate organizations, offers other forms of coaching to doctors and corporate leaders, and delivers organizational development consulting,
more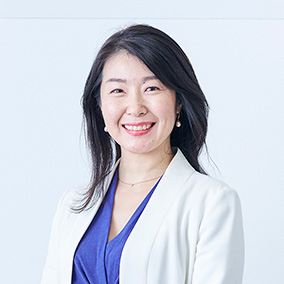 Hiromi Haraguchi
CPCC , TLCCP
Haraguchi graduated from Meiji Gakuin University Faculty of International Studies. She worked at a major human resources development consulting company in draft planning of human resources development programs and in program design, development, and execution. In 2006, she joined the Hay Consulting Group (now Korn Ferry Hay Group).
She works in projects supporting design and delivery of human resources assessment systems, managerial promotion assessment, innovation of organizational culture, and leadership development. She has experience of numerous projects in trading, automobiles, pharmaceuticals, chemicals, machinery and other industries. In 2010, she encountered Co-Active Coaching delivered by CTI Japan, and was won over by its human philosophy and its approach to unlocking potential. In 2015, she became a self-employed coach and joined WAKE UP Co., Ltd.
Haraguchi looks forward to a world where people and organizations support each other to develop their respective talents to the maximum and give each other space to grow. With this aim in mind, she delivers coaching mainly to business leaders covering a wide range from young executives to senior managers.
more
*1 CPCC : CTI-Certified Professional Co-Active Coach
*2 ORSCC : CRR Global Organization and Relationship System Certified Coach
*3 TLCCP : TLC-Certified Practitioner
*4 PCC : International Coach Federation (ICF)- Professional Certified Coach